Best In Animation, Graphics, & Design - Your Own
2D Game
Development Company!
From classic platformers to immersive RPGs, our 2D games will have your target market addicted in no time. We specialize in crafting highly detailed and interactive worlds, characters, and stories that will capture your imagination and keep your prospects hooked for hours on end. With ultra-realistic visuals and cutting-edge physics, we ensure that your games look and feel as realistic as possible. Whether you're looking for an app, a console game, or something completely different – we are here to help!
Consult A Gaming Expert To Begin
Sign up for a

free consultation !
500
+
Applications Developed and Designed
250
+
Developers & Engineers
Under One Roof
12
+
Years in Software
Development Business
BOUNTIES
Attractive/Creative Opportunities 2D Games Development Offers
Improved Engagement
Since 2D games typically feature minimal graphics and fewer special effects, players with slow internet connections or limited hardware capabilities can easily enjoy them.
Lets Start
Quicker To Develop
Due to the simpler coding process and fewer assets needed, 2D games can be developed in a shorter amount of time than 3D games.
Lets Start
Accessible For All Players
2D games have simpler graphics and coding, which makes them playable on multiple devices and expands the potential audience for your game.
Lets Start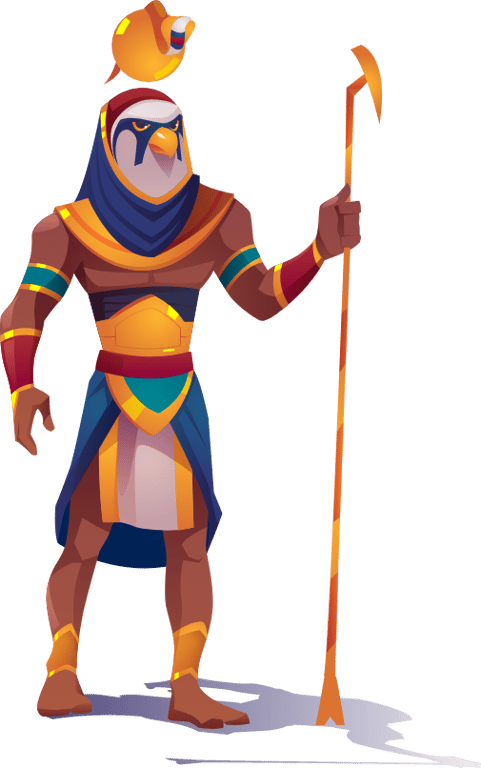 Enhanced Engagement
With 2D games, businesses can amuse their customers with fun and interactive activities that keep them inquisitive about the products or services offered.
Lets Start
Cost-Effective
Developing games in 2D is a cost-effective way to produce top-notch quality games with minimal overhead costs.
Lets Start
Easier Maintenance
Since 2D games can be updated without major overhauls, businesses don't have to worry about the constant maintenance and bug fixes of 3D game development. This allows for faster iteration cycles and easier deployment of new content.
Lets Start
Our Services Are Where Innovation Meets Play
What You May Expect When Committing To Us?
2D Concept Art and Design is an art form that combines creative design with technical know-how. Our team of experienced artists is well-versed in various techniques, including digital painting, 3D modeling, and animation. From character concept artwork to product designs, environments, and storyboards, we provide complete professional service for our clients.
Let's Start
Whether you're looking to build a complex, engaging multiplayer game from the ground up or optimize an existing project with cutting-edge technology, we have you covered! From first-person shooters and RPGs to strategic board games and party games, we foster multiplayer gaming experiences for businesses to help them make huge bucks.
Let's Start
Our team is well versed in various technologies such as C++, Unity, Unreal Engine, HTML5, and more to provide a seamless single-player gaming experience across different platforms. BitsWits guarantee bug-free code, easy navigation, intuitive controls, and perfect performance in our games so players can enjoy their experience without frustration. Whether you're looking for a complex 2D game or an old-school classic side-scroller, our 2D game developers can make it happen.
Let's Start
Our UI/UX Graphics services greatly enhance the player experience, making it more immersive and enjoyable. We focus on creating engaging visuals through color palette selection, typography choice, and iconography, as well as developing an easy-to-navigate layout to keep your players engaged with the game.
Let's Start
Our integration services offer a range of features across platforms, including multiplayer mode, leaderboard integration, in-app purchases, analytics, and more. Our streamlined integration process ensures your game runs smoothly while maintaining high-security standards. Whether it's connecting your game app with existing APIs or creating custom solutions, we guarantee that our solutions are robust and secure.
Let's Start
With our team of expert animators, you can watch your characters come alive and see your story unfold in vivid detail. Our 2D animation and storyboard services allow you to visually represent what is happening in your script or story before it gets animated. This ensures that all elements are in place for a successful storyboard.
Let's Start
SUITE OF TOOLS IN OUR ARSENAL
Our Technology Stack to Help Businesses Rise Above and Conquer Their Competitors
HTML 5
With its lightning-fast loading speeds, powerful canvas elements, and audio and video formats support, HTML 5 makes coding and developing visually stunning games an absolute breeze.
Unity 2D
With Unity 2D, our developers create animated sprites and realistic physics-based interactions. Its range of powerful features allows us to build virtual worlds full of complex characters and environments.
Unreal Engine
With Unreal Engine, we develop pixel-perfect gaming experiences with dynamic lighting, shadows, and textures that look almost as good as real life. Unreal Engine provides an intuitive user interface that lets us quickly create and test gameplay concepts in a matter of minutes.
Android SDK
With advanced features like support for OpenGL and OpenCL, Android SDK makes developing a high-quality 2D game easier than ever before.
CryENGINE
It offers a powerful graphical engine, simple scripting language, and customizable physics — allowing our 2D game developers to create beautiful and immersive worlds without spending hours coding complex systems.
Game Maker Studio 2
With its powerful drag-and-drop workflow, it makes game development a breeze! Its intuitive interface allows us to quickly create characters, levels, and worlds with ease and precision.
Corona SDK
Creating a 2D game with Corona SDK is like baking a cake. With easy-to-use tools, fast builds, and powerful features, it's no wonder why our developers choose Corona SDK for your 2D game development needs.
AppGameKit
With its comprehensive functionality, AppGameKit allows our developers to create a wide range of gaming experiences, from classic platformers to challenging puzzlers. Its intuitive design makes it easier than ever to let us create beautiful visuals with lighting, shadows, and special effects.
SpriteKit
With SpriteKit, we quickly create stunning 2D graphics and animations, add sound effects and music, control physics and gravity settings, and manage game objects and characters with ease.
GoDot Engine
From pixel-perfect platformers to story-driven RPGs, GoDot is the perfect Engine to unlock the gaming experience. And with built-in support for shaders and nodes, we get to craft even more depth into your projects.
Cocos2D
With Cocos2D, our developers can easily build everything from platformers to arcade shooters with a few lines of code. After all, from map editors to particle systems, Cocos2D has it all.
Amazon Lumberyard
With powerful tools such as the drag-and-drop UI designer, visual scripting system, and particle effects editor, building amazing 2D titles becomes a breeze with Amazon Lumberyard.
IOS 2D Game
Development
We offer top-notch iOS 2D game development services that combine top-of-the-line technology and creative designs. BitsWits is a master at creating visually compelling games with captivating storylines, vibrant characters, and intense levels. From conceptualization to design and launch, our team ensures you get a complete gaming experience that stands out from the crowd.
Consult A Gaming Expert To Begin
Android 2D Game
Development
BitsWits is the go-to destination for all your Android 2D game development needs. From creating solid and user-friendly architecture to stunning visuals and fast loading times, we ensure the outcome is exceptional. With our expertise in Java language and open-source platforms like Unity 2D & Unreal Engine, we provide high-end services for game development, design & testing.
Consult A Gaming Expert To Begin
2D Games For Consoles
And PCs
BitsWits provides the best 2D games for PCs and consoles. With our expansive library of titles, you can get your hands on classic console and arcade games and explore new worlds full of adventure, excitement, and challenge. We create intricate storylines with captivating characters that draw players in from start to finish. We also work closely with our partners to develop world-class titles for platforms such as Xbox, PlayStation, Nintendo Switch, and Windows PC.
Consult A Gaming Expert To Begin
ON-DEMAND
Join the Revolution - Play on Any Platform with BitsWits' 2D Game Development Company
We provide an optimal gaming experience across multiple platforms by developing games for iOS, Android, Windows, and Mac OS. Our cross-platform approach ensures that your game reaches the broadest possible audience of gamers. We also provide extensive testing and optimization services to ensure seamless performance and compatibility on the target platforms. BitsWits uses high-quality tools such as Unity 2D and HTML5 to develop custom games to ensure maximum device performance. So, get in touch with us today, and let us help you take your gaming venture to the next level!
THE BEST GAME DEVELOPER IN THE TOWN
The Future Of 2D Games Is Here – & We're Leading The Charge!
Our 2D game developers use a combination of vibrant colors, intuitive controls, and engaging storylines to create something truly unique and always captivating. Our 2D game development services include concept creation, level design, character design, animation, asset integration, dynamic UI/UX design, programming, and debugging. Our custom 2D game engine provides hours of high-quality entertainment for those who take their gaming business seriously. With us, your gaming experience is guaranteed to be the best!
Consult A Gaming Expert To Begin
Compelling Reasons To Enlist Our 2D
Game Development Company
BitsWits shares a wealth of experience developing cutting-edge, engaging 2D games to help you knock out your competitors, capture customers' attention and increase your revenues. From concept design to programming, testing, and deployment of your custom-made 2D game, we offer comprehensive services that guarantee success in the world of 2D gaming. With our expertise, you can ensure your 2D game will be one of the best in the market.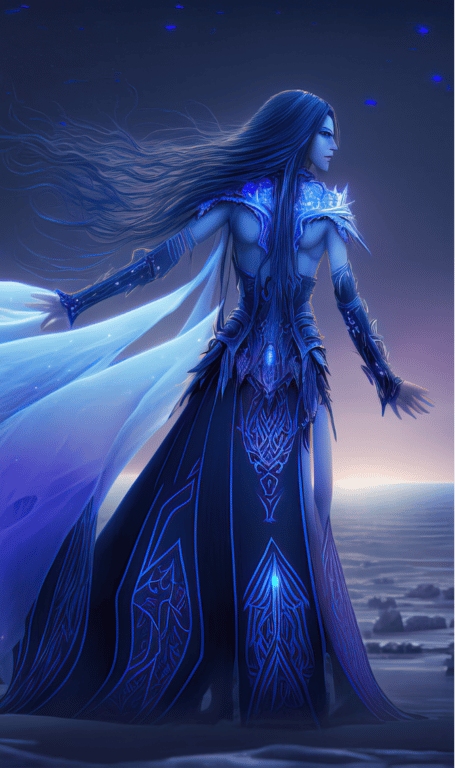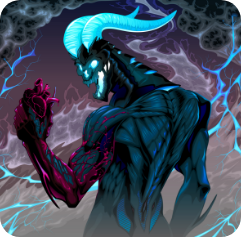 Customized Solutions
BitsWits provides tailor-made 2D games development services tailored to each client's needs and requirements. This helps create an engaging gaming experience for the user, which can be further modified according to their preferences.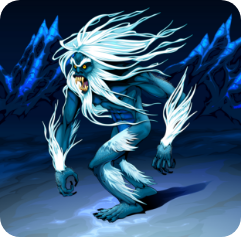 Experienced Professionals
The team at BitsWits consists of experienced professionals with years of experience in 2D game development. This ensures that the games developed are efficient and bug-free, providing a fantastic gaming experience to the users.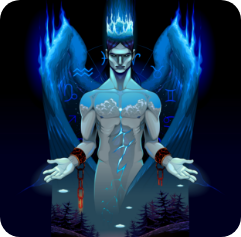 Innovative Solutions
BitsWits is always looking for new and innovative ways to develop 2D games that provide a unique and immersive gaming experience. We use the latest technologies and techniques to ensure that the users enjoy the best gaming experience.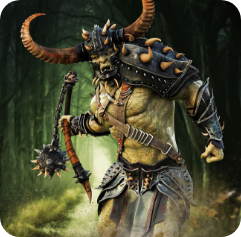 Exclusive Client Services
We are also proud to offer exclusive client services, including game beta testing and post-release support. We guarantee a smooth launch for your game and ensure your players have the best experience possible.
GAME DEVELOPMENT
Our Past Projects Are A Glorious Tribute To Our Unwavering Devotion to Quality and Innovation!
Whether you're a fan of classic arcade games, modern blockbusters, or quirky indie titles, our portfolio has something for everyone. Dive into our past projects and discover why we're one of the industry's most sought-after 2D game developers.
PUBLICATIONS
Many Got Featured In Major
Publications Just
By Working With Us.
WE SERVE A RANGE OF SECTORS
Mobile Application Development Company
For Everyone Out There
BitsWits provides mobile app development service in the USA for every industry with innovation and efficiency. We create customized mobile solutions for various industries, from e-commerce to the healthcare or gaming industry. Our skilled app developers are determined to come up with mobile apps that meet the unique needs of every client and their business.
BitsWits provides mobile apps development company in USA for every industry with innovation and efficiency. Our skilled app developers are determined to come up with mobile apps that meet the unique needs of every client and their business.
HEALTHCARE
E-Commerce
Education
Banking
LifeStyle
Sports
Restaurants
Travel
Social
Entertainment
Game
Transportation
HEALTHCARE
E-Commerce
Education
Banking
LifeStyle
Sports
Restaurants
Travel
Social
Entertainment
Game
Transportation
WHY HIRE US?
What Makes Bitswits The Most
Recommended Mobile App
Development
Company?
As the leading mobile app development agency, we've gathered top-notch resources to create exceptional solutions for mobile applications. We have been crafting and will continue to develop unique apps across various platforms, including iOS, Android, Xamarin, and beyond. Our unbridled passion for the most cutting-edge technologies fuels us to continually evolve and innovate, allowing us to instantly provide unparalleled solutions to our valued clients.
Skilled Team

Guaranteed
Innovation

Result-Driven
Approach

Quality & Security

Increase ROI

Non-Disclosure
Agreement

In-Depth Domain
Knowledge

Integrity
Transparency

Quick and Easy
Communication
Skilled Team

Guaranteed
Innovation

Result-Driven
Approach

Quality & Security

Increase ROI

Non-Disclosure
Agreement

In-Depth Domain
Knowledge

Integrity
Transparency

Quick and Easy
Communication
INTEGRATIONS THAT WE OFFER
API Integration
Our team is the embodiment of excellence when it comes to API integration and custom programming, solidifying our reputation as an industry leader. We're proud of what we can achieve with these core competencies! So, Don't Navigate the Intricacies of Optimization Alone! - Let us be your trusted IT partner for all your needs!
GRATITUDE FROM GLOBAL FOLLOWERS
Rave Reviews from Our
Valued Clients
BitsWits was a lifesaver for our business. We needed to create an app that could be used on multiple platforms, but we didn't have a lot of technical know-how or additional development resources. Their team made it easy for us and delivered exactly what we needed. They stayed on top of our project and kept us informed throughout the process. We wouldn't hesitate to recommend them for any of your app development needs!
Bryce Carlos
CEO / Founder Soul Sound
GRATITUDE FROM GLOBAL FOLLOWERS
Rave Reviews from Our
Valued Clients
We hired mobile app developers to create a completely new mobile app for our company. The team at BitsWits was really professional, efficient, and knowledgeable in the latest technologies and trends. We couldn't be happier with the results and will definitely be recommending them to anyone looking for top-notch mobile app development company.
Aden Ward
Co-Founder ProHealth
GRATITUDE FROM GLOBAL FOLLOWERS
Rave Reviews from Our
Valued Clients
We recently worked with BitsWits to build a custom mobile app for our business. Their mobile app development company team was very knowledgeable and professional throughout the entire process, providing expert guidance and support every step of the way. We would highly recommend them to anyone looking for a reliable and cost-effective mobile app development solution.
Annabella Josh
CEO Find Food
GRATITUDE FROM GLOBAL FOLLOWERS
Rave Reviews from Our
Valued Clients
We were looking for a reliable team of Flutter app developers, and we found the perfect fit in BitsWits. Their expertise and commitment to quality resulted in an exceptional app that exceeded our expectations. We highly recommend their services!
Abraham Jones
Co-Founder EZ Ride
GRATITUDE FROM GLOBAL FOLLOWERS
Rave Reviews from Our
Valued Clients
We're very satisfied with the results of our working relationship with BitsWits. We were able to create a high-quality mobile app that not only met our specifications but exceeded them in every way. The entire team was friendly and professional throughout the entire process, and we would definitely recommend their services to anyone looking for a reliable custom app development company.
Chavi Miles
Co-Founder Bliss Travel
GRATITUDE FROM GLOBAL FOLLOWERS
Rave Reviews from Our
Valued Clients
BitsWits have done a great job making an attractive and eye-catching IOS application. I am grateful to the team for delivering this application perfectly on very short notice. Thanks a lot.
Andrew Drake
Founder and CEO Mark Place
GRATITUDE FROM GLOBAL FOLLOWERS
Rave Reviews from Our
Valued Clients
Hiring Flutter app developers from BitsWits was one of the best decisions I have ever made. They are highly skilled and knowledgeable professionals who understand customer needs and deliver well-crafted solutions to us. Overall, we are extremely satisfied with their service and highly recommend them to anyone looking for reliable and cost-effective Flutter solutions.
Winnie Brooks
Founder and CEO Glow Spa
GET A FREE CONSULTATION
Looking For Expert Guidance On
Your Mobile App Development
Project?
Frequently Asked Questions
Mobile application development creates software applications that run on mobile devices and other connected devices, such as wearables, automotive systems, cameras, and more. It requires skill sets in design, development, testing, deployment, and maintenance to create innovative user experiences across multiple platforms. With that being said, businesses hire mobile app developers to stay ahead of the competition and deliver market-leading products to their customers.
BitsWits has a team of the best mobile app developers expert in providing customized development solutions, whether Hybrid or Native mobile application development is required. Our developers always come up with creative and innovative app ideas that are best in your interest.
Yes, BitsWits offers 24/7 incredible customer support, even post-mobile apps development USA. We do not let our customers hang in the middle with any query that may bring trouble to them.
Checking client portfolios, communicating your requirements clearly, and considering the development cost will help you choose the best mobile app development agency. BitsWits practices open communication so that the solution to your query is answered adequately to provide you with the utmost satisfaction.
At BitsWits, we specialize in developing innovative and efficient mobile applications for various industries across the United States. We offer customized mobile solutions from e-commerce to healthcare and gaming to meet each client's specific requirements and business. We are a mobile application development company dedicated to creating apps that cater to each client's unique needs.
Ready For The App Revolution?
Let's Connect and
Make It Happen!
Areas We Serve
Our Locations Globally
USA
Houston
Williams Tower, 41st Floor 2800 Post Oak Blvd, Suite 4100 Houston, TX 77056
+1 713 565 7656
Malaysia
Labuan
Unit Level 13 A, Financial Park, Labuan, Jalan Merdeka, 87000, Malaysia
USA
Houston
Williams Tower, 41st Floor 2800 Post Oak Blvd, Suite 4100 Houston, TX 77056
+1 713 565 7656
Malaysia
Labuan
Unit Level 13 A, Financial Park, Labuan, Jalan Merdeka, 87000, Malaysia